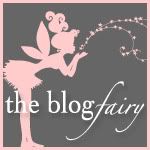 I've had lots of questions about my new look, so here are the deets:
I was given an anonymous "gift" for Christmas.....a head-to-toe blog makeover. My gift giver has still not revealed herself, so the mystery continues.
Anyone? Anyone?
I was contacted by the designer in December letting me know she'd be in touch soon to go over my options. Her wait time currently is about 10 weeks, so she's good people. Waiting = worth it. I filled out a questionnaire detailing my likes/dislikes and what I was looking for. I linked her to blogs I loved. I gave her some ideas of colors, fonts, etc.
We first worked on the header. I chose to go "generic" with no pictures because I am hoping to update with each season, but keep a uniformed design throughout the year. I then chose 5 tabs - to add to the top or the side - I chose the top. The fab 5:
Home
- Duh.
About
- All about yours truly and these wacky people I live with. My old school blogger profile is included here, too.
Favorites
- Links to my most treasured posts.
QOTW
- Questions I've asked my blogging peeps.
Books
- A log of my reading for the year (Remember my goal of 30 books? I'm on #7, baby!)
Finally, we worked on my signature. And, I love it. Shannon recommended I change my blog title to "Casey in K.C.", when we moved here, which I thought was cute. However, you all know in this gypsy-like state of life we're in, we could be in New Jersey next year. (No, I'm not kidding.)
Emily, the designer, did the rest. I'm tweaking things here and there....cleaning up the sidebar and I'll continue to change small details occasionally, because when the Red Bull kicks in, there's no stopping me.
Overall, I love it. It's fresh and clean and I feel like a supa-star with the fancy tabs at the top. Almost like I know what I'm doing here.
Check out Emily
here
if you're interested.
Oh, and one more thing.....did you notice that cute little birdy next to my address in your tool bar? That's called a favicon. Shannon designed it for me. I adore it.
Back soon with a Valentiney update, more pictures from our visit with Pa (hush, Coco and Carrie), and some Scoop.